APPLICATIONS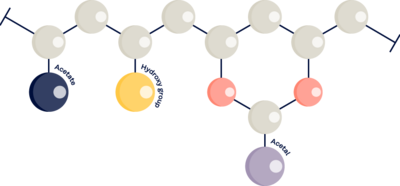 We are ready for extraordinay solutions
MOWITAL® polyvinyl butyral applications - Let's work together on YOUR challenge
Not only for coatings and inks
Polyvinyl butyrals meet the requirements for an enormous number of applications. MOWITAL® for instance is an essential component of prepregs and composite materials, adding flexibility to the thermosetting matrix resin, e.g. for the production of aerospace interior.
Also for improved flexibility best adhesion
The use of MOWITAL® in structural adhesives enables thermo-plasticity, improved flexibility and good adhesion to various substrates. Their lasting binding power makes them suitable as a basis for stoving enamels.
Allowing superior flow and pigment wetting
As a component of corrosion-protection primers MOWITAL® not only prevents steel from rusting but also provides excellent surface adhesion. The superior flow and pigment wetting properties of MOWITAL® make this product class highly suitable for the manufacture of predispersed pigment preparations and printing inks for e.g. food packagings.
Meeting your safety demands
Furthermore, MOWITAL® permits the special build-up of retroreflective coatings in road traffic signs and markings – and thus increases road 
traffic safety.

When we work together we meet YOUR challenge.