Printing Inks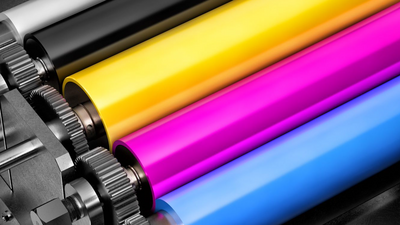 We meet YOUR printing conditions
MOWITAL® polyvinyl butyral based printing inks add brilliant gloss to YOUR products
We do not only add brilliant gloss to YOUR products, but ...

Product safety customized to your needs
Low-viscous grades of MOWITAL®, e.g. B 16 H, B 20 H and B 30 H, are frequently used as binders for flexographic and gravure printing inks. If necessary, specially developed MOWITAL® grades with even lower viscosity in solution can be made available for this application area. Since MOWITAL® B grades are absolutely safe for human health, these inks can be used to print on food packagings. Read more in the interview with Dr Anja Laqua (Product Stewardship & REACH).
Under optimal adhesion conditions
MOWITAL® polyvinyl butyral based printing inks exhibit excellent adhesion to both organic and inorganic substrates. For this reason, they are suitable for printing on foils made of polyolefins, metal, cellulose acetate, polyester, cellophane, polyamide and polystyrene. Owing to its good adhesive properties, MOWITAL® B 16 H, B 20 H and B 30 H are used for printing on intermediate layers. If necessary, adhesion on difficult substrates can be improved by the addition of adhesion promoters. MOWITAL®-based printing inks guarantee low solvent retention, good flow properties, and high resistance to water and low temperatures.
And sophisticated printing conditions
Printing inks for heat sensitive packaging (hot sealing) are another important application area for MOWITAL®. Owing to their good solubility in alcohol, moreover, the MOWITAL® grades can be used to formulate alcohol-based printing inks. These inks do not corrode the printing plate and can be used on polymer based printing plates. Suitable solvents here are alcohols, e.g. ethanol, iso-propanol, n-butanol and diacetone alcohol, and esters, e.g. methyl, ethyl and n-butyl acetates.
PROPERTIES
excellent pigment dispersion
soluble in alcohols / organic solvents
excellent adhesion
fast solvent release
excellent flexibility
transparent and colorless
non-toxic and low-odour
Use MOWITAL® for
print on Food packagings
printing on foils made of polyolefins, metal, cellulose acetate, polyester, cellophane, polyamide and polystyrene
heat sensitive packaging
alcohol based printing inks
inkjet printing inks
pigment preparations
thermotransfer inks