Our Sales Force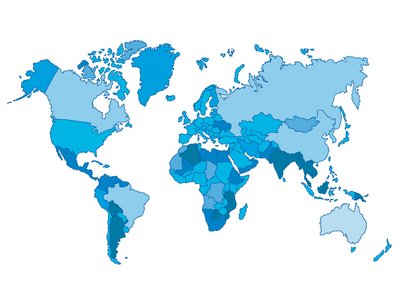 At home anywhere in the world
MOWITAL (polyvinyl butyral technical resin) sales force worldwide
We develop products, solutions and services for you that connect. Our MOWITAL sales team is the most important link to our customers, because trust is created in direct customer contact and is the basis for realising goals together. We are pleased to offer you our unique service in technical sales for PVB (polyvinyl butyral) technical resin worldwide.
Grow Your Business with help of our experienced Sales Team worldwide.
Find and contact your sales team worldwide. Our sales force is always available to answer all your questions and help you with your request.
AFRICA
Find and contact your
AMERICAS
Find and contact your
ASIA
Find and contact your
EUROPE
Find and contact your
AFRICA
Gurshranjit Singh
Phone: +49 69 305 85729
E-Mail: gurshranjit.singh@kuraray.com
Kuraray Europe GmbH
PVB Division
Philipp-Reis-Str. 4
65795 Hattersheim
GERMANY
AMERICAS
David Lee
Phone: +1 24 89229582
E-Mail: david.lee@kuraray.com
Kuraray America Inc
2200 Concord Pike
Wilmington, DE 19803
UNITED STATES
AUSTRALIA / NEW ZEALAND
Keigo Sakashita
Phone: +81 3 6701 1422
E-Mail: Keigo.Sakashita@kuraray.com
Kuraray Co. Ltd.
Tokyo Head office
Tokiwabashi Tower, 2-6-4
Otemachi, Chiyoda-ku
Tokyo 100-0004
JAPAN