3D Print

Experience not only freedom in design
3D Printing Filaments - Let YOUR products shine with MOWITAL® polyvinyl butyral
High performance printing with water-soluble support material
Thanks to their excellent chemical and mechanical properties, MOWITAL® polyvinyl butyral (PVB) and Kuraray's MowiflexTM polyvinyl alcohol (PVA) are the solution for the challenges currently faced in 3D printing. They make YOUR products shine. As a high-performance printing filament and water-soluble support material, they offer new opportunities for 3D printing right up to industrial production.
For smooth surfaces and high mechanical performance
Kuraray's polyvinyl butyral resins of MOWITAL have outstanding adhesive properties. MOWITAL®-based printing filaments make it possible to manufacture functional parts that can be subjected to high mechanical loads - with excellent break strength and rigidity. MOWITAL® also enables producing top-quality, smooth surfaces for design objects or technical applications in aerospace industries.
And posing no threats to human health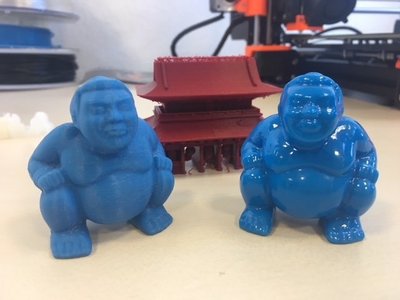 MOWITAL® is compatible with numerous solvents. Ethanol can be used as aerosol (processing aid) for surface finishing of 3D prints by means of polishing. Printing with MOWITAL®-based filaments causes only minimal emissions and unpleasant odors. Printing filaments based on MOWITAL®, like PolySmooth from filament manufacturer Polymaker, are highly compatible with water-soluble support filament Kuraray MOWIFLEXTM 3D 2000 - for optimal printing results.
Adding brilliance by MOWITAL® - see below on the right
PROPERTIES
good mechanical properties
heat resistance
colorless (transparent)
high decomposition temperature (>260°C)
no heating of build plate needed
mild printing temperature (190-220 °C)
high mechanical strength
Use MOWITAL® for
addition of Brilliance & Transparency