Ceramics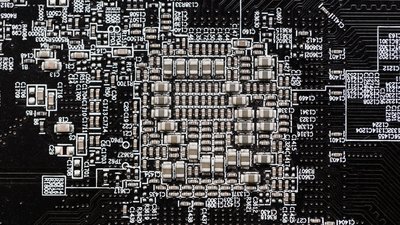 Through unique property profile YOU gain almost limitless potential
Use MOWITAL® polyvinyl butyral for YOUR tailor-made high performance ceramics
In electrical parts and screen printing
MOWITAL® polyvinyl butyral grades are outstanding temporary binders for the manufacture of high performance ceramics to be used in solid oxide fuel cells, piezo ceramics, substrates or low temperature co-fired ceramics, and in passive components such as capacitors, inductors or resistors. The extremely low ion content makes MOWITAL® most suitable for these special applications. MOWITAL® grades are highly recommendable as temporary binders for production of conductive pastes (screen printing process). During the sintering process, MOWITAL® combusts with virtually no residue.
Or metal pastes like in multilayer ceramic capacitators (MLCC)
MOWITAL® is acting as binder having already dispersing properties for the conductive metals. It is yielding paste (for internal electrode) which can be co-fired with green tapes in laminated ceramic substrates like multilayer ceramic capacitors (MLCC). Actually, the trend is towards thin films and conductor paths. Using MOWITAL® as binder for both, the ceramic green tapes reach best compatibility during co-firing and good dimensional stability before and after firing is observed.
And extraordinary functions in tape casting
MOWITAL® is a temporary binder especially suitable for the manufacture of high performance single and multi layer ceramics. It is compatible with organic substances used in ceramic slurries. The polar as well as non-polar chemical structure of MOWITAL® enables to produce flexible green tapes with high tensile strength and good elongation behaviour that can be lifted from launching material such as PET films or metal without damage. During laminating in multilayer processes MOWITAL® supports the fusion of green-tape layers.

In any case we will reach tailor-made solution together with you.
PROPERTIES
excellent dispersion of ceramic particles
soluble in organic solvents
excellent film formation
fast solvent release
good green sheet stabilization
burns out residueless
Use MOWITAL® for
ceramic made by solvent-based processes (tape-cast processes for MLCC, alumina substrates)
solid fuel cells as temporary and permanent binder